Consultation - Add Program
1. Click on Calendar, the date you require or the Athlete/Client schedule

2. Click on the name of the person who is about to arrive or has arrived for their appointment.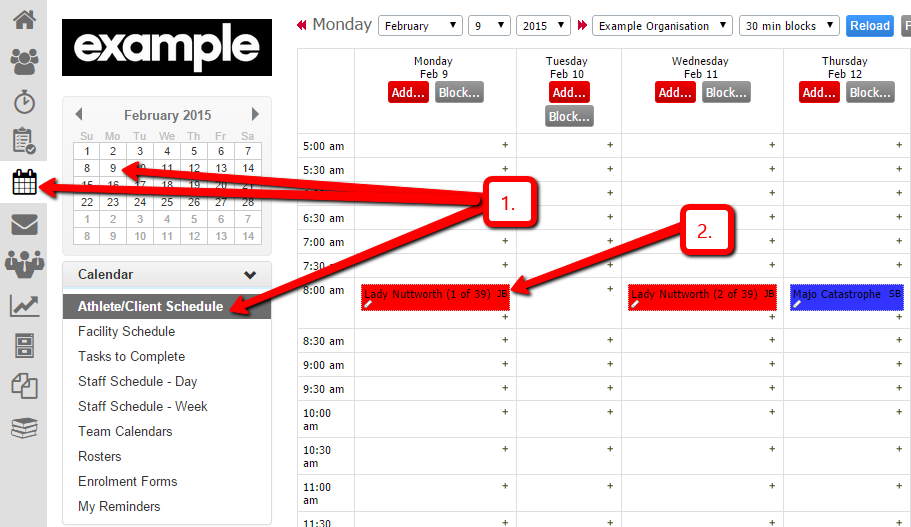 3. Click on Consultation
(Notice the professional associated to that session and also notice the client would have been sent an automatic email reminder 2 days prior.)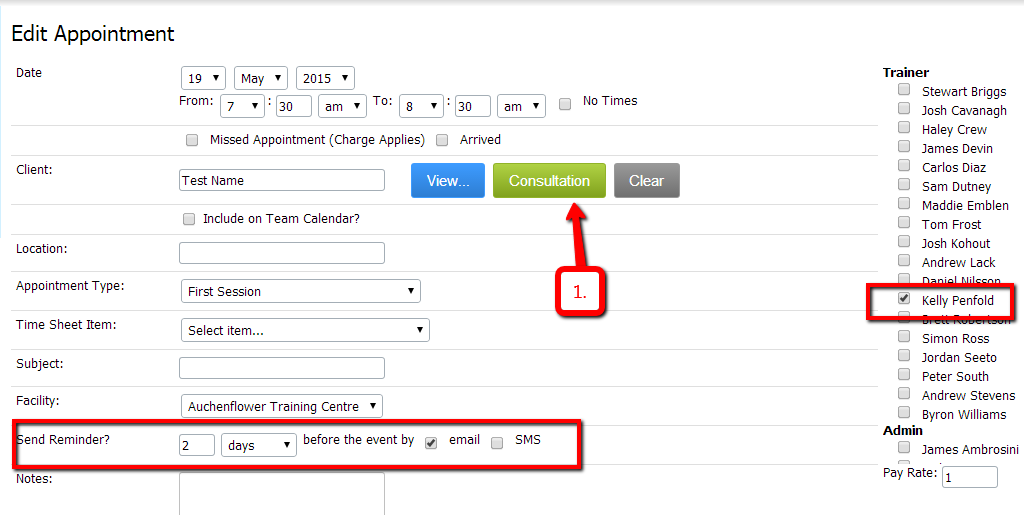 STEP 1
1. Upon the completion of a consultation, you can customise a home exercise program for the client based upon their needs. To start, simply click on Add Another Program.

2. This will open a window that will allow you to search for a particular program. You can either input keywords and click Search for a simple query option or use the Show Advanced Options to search more explicitly.
3. By clicking the drop down menu adjacent to Quick Access, you will be able to Preview or Copy a program for a particular client. However, if there is a general program that you believe is relevant to your client, you can give them access by clicking on Quick Access.
4. Once you have selected Quick Access for a particular program, the program will then appear at the bottom of the consultation page and an accompanying email with the program will be sent to the client.

STEP 2
1. If you would like to Add a program that has not yet been created, simply hit Add Program.

This will open a new window that will allow you to fill in the essential details about the client.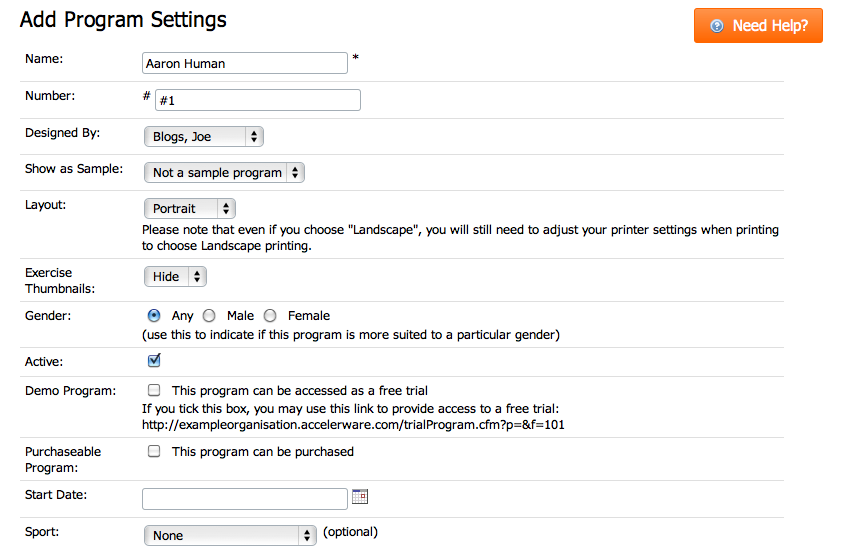 It will also allow you to stipulate the program boundaries, in terms of length, number of repeat sessions and sessions per week.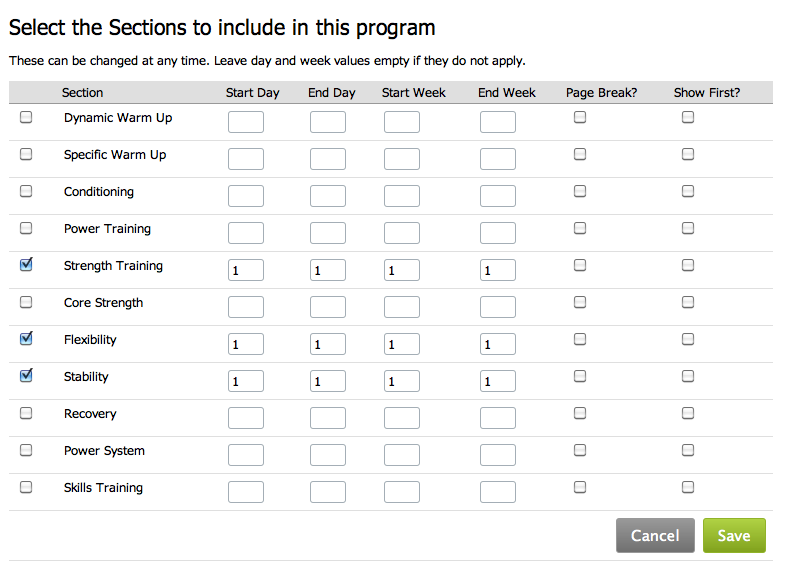 Once you hit Save on the above screen, the program editing window will appear that allows you to create a program in the same process as general program creation discussed in other help articles.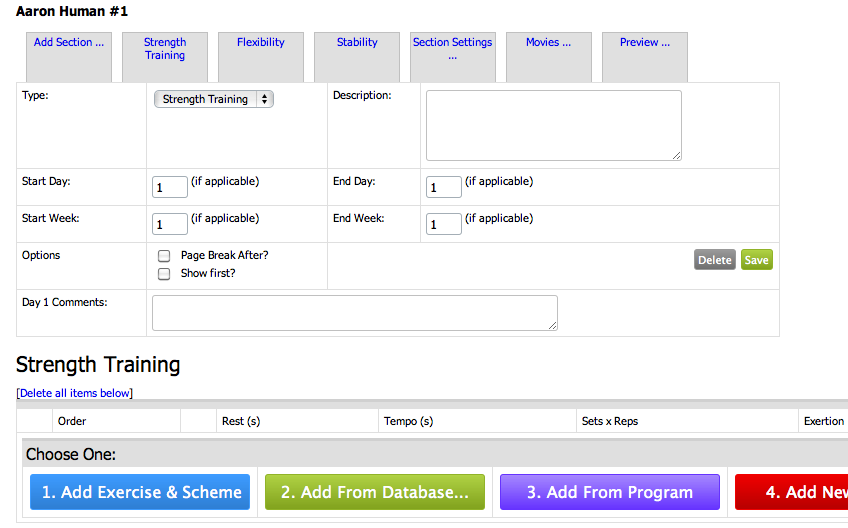 FAQs
How do I create a home exercise program for my client at the end of my consultation?
How do I create a program for a client?
Physical Therapy, Physiotherapy, Physical Therapists, Physiotherapists, Athletis Trainers, Athletic Training